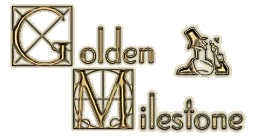 and 24 other facts about Jasper you might not know
1.Jasper's home is called "Golden Milestone" after a poem by Longfellow.
2.Jasper's middle name is "Thomas", mentioned in The Ties that Bind
3.Jasper is played by RH Thomson.
4.The "R" in R. H. stands for Robert, while the "H" stands for Holmes.
5.RH Thomson and Mag Ruffman (Olivia) were childhood aquaintances.
6.He now hosts his own show on CBC, which airs Sunday mornings, called Man Alive, a half hour show examining man's search for spirituality. According to CBC it's one of the longest running series on that network.
7.RH Thomson has a degree in science from the University of Toronto.
8.RH Thomson's filmography includes The Lotus Eaters, Max, andTicket to Heaven, the latter for which he won a Geni in 1989.
9.He had a feature role in the TV miniseries Heaven and Earth, about the experience of "Home Children" in late 1800's Canada. Other Road to Avonlea actors involved in this project included Cedric Smith (Alec) and Sarah Polly (Sara), who played RH Thomson's daughter.
10. RH Thomson played the "Bob Cratchit" character opposite Henry Winkler's "Scrooge" in the movie An American Christmas Carol.
11.Jasper's mother made Jasper stay home and care for her, keeping hold of him until she died.
12.Before Olivia, Jasper was engaged to Addy McNeil who was his mother's nurse. She jilted him at the altar.
13.Jasper is also known as "the Awkward Man" by the Avonlea villagers.
14.Jasper's character is based upon the story of the Awkward Man in L M Montgomery's The Story Girl and The Golden Road. In the story, he kept a mysterious room, complete with silk dresses, books with the name "Alice" printed in them, and a beautiful bedroom set. One of the Story Girl's goals was to find out about the room. I'll let you read what she finds out for yourself here: The Love Story of the Awkward Man
15.In the book, Jasper and Oliva never marry each other. They do marry, however.
16.The exterior of Jasper's home is actually a set of barns located in Orwell Corner Historic Village, Prince Edward Island.
17.When Jasper was young, he could only ice skate backwards.
18.On the Road to Avonlea set the rear of Jasper's home served as the cannery.
19.The seaside view of Jasper's and Olivia's cannery is said to be located in Basin Head Beach, near Souris, PEI.
20.Jasper had several professions throughout Avonlea's 7-year run, including photographer, banker, published scientist, inventor, aviator, cannary operator, college professor.
21.Jasper did important war work for Great Britain during WWI.
22.Jasper has an identical cousin named Jeramiah, who is the Dale-family black sheep because he is a buisiness man.
23.Jasper saved at least three lives on Avonlea: his son, Monty; Alec; and Teddy Armstrong, who fell down the well.
24.Jasper was one of the first to discover a use for "echo location", later called "sonar" ;)
25.Jasper's barns and home are identical to Alexander Abraham's.
THE END!
[Jasper's Workshop][ Jasper's Photo Studio][ A Jasper Dale Day][Home]
---