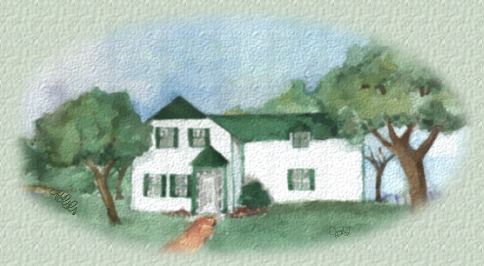 For all my fellow Anne of Green Gables fans! This background is very special to to me, since it is the first to use my very own paintings. Generally I use clip art from Broderbund ,fonts, my own digital drawings, or scans of antique post cards I purchased. Before you use this background, please Email Me, and use the logo provided. It is very important to me that I get credit for my work on this one. I traveled all the way to Prince Edward Island, Canada to paint this picture. Thanks!

This background uses embedded tables. To use this set the way it appears on this page, you need to save both the purple and the green backgrounds. The green background is put into a table, while the purple one is coded in the body portion of the html tag.

The guestbook image is in two parts. You need to save both, then put them side-by-side on your webpage.